Numbering All the Bones
Written by Ann Rinaldi
Reviewed by Courtney L. (age 12)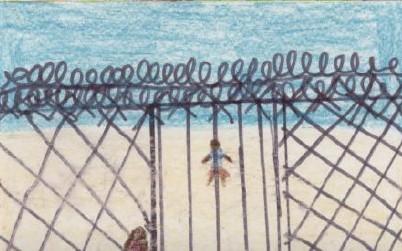 Numbering All the Bones is about a girl, Eulinda, who lives on a plantation. The plantation is right next to the prison camp where her brother Neddy is being held captive. This raises tensions between her and the plantation owner. As the book goes on, Eulinda finds herself helping clean up after the Civil War at the prison camp; there she meets a very important person who helps her find out who she really wants to be. This book is written by Ann Rinaldi and is published by Hyperion Books for Children. I think the author's point of writing this book was to teach people that everyone should be treated the same.
This book was an O.K. book because it is not very action- packed. My favorite character was Eulinda because she reminds me of my friend Zoe. They are both head strong; when they put set their minds to something they stick with it. They are beautiful and smart. My favorite part is where she stands up to the plantation owner and says that she is leaving because I felt like she was doing something for herself and not for the plantation owner. Eulinda changed throughout the book. As she grew older the way she thought started to change; she started to think more of other people and not as much about herself. In this book there are no pictures, which I think is better, so you can imagine things on your own. This book definitely has a special purpose; it is to try to get the reader to think more of others. This book is one of many written by Ann Rinaldi. In all her books there is a purpose.
I recommend this book for ages 11-14 because it teaches you how to make your own mark on the world. I highly recommend this book to children learning about segregation. The story is very touching.