Rules
Written by Cynthia Lord
Reviewed by Chelsea C. (age 12)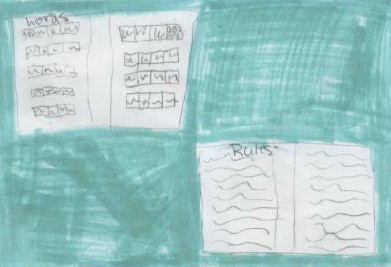 This book is about Catherine, a twelve-year-old girl with an autistic brother. She doesn't like it so she makes up all these rules so he will act more 'normal'. One day she meets a boy with features she finds hard to accept and a new next door she misleads to impress. Catherine wants them both as friends but she eventually realizes that she can't have both. She is left with a choice that will stay with her forever. She also has two guinea pigs that have a philosophy for life she never thought would be useful. I thought that Kristi might just be pretending to be nice to Catherine. You will find that Catherine changes her behavior towards David. Read this 200-page book to find out what she does.
Rules is a book that teaches you that everybody is different and you have to realize what is important in a friend. You will have to read this book to find out what Catherine (the main character) does to find that out. When reading this book, you will find yourself thinking about your own life and what you need to accept and what's not important as you think it is. You will also think of your friends and about whether they are true friends or not. I like the part at the dance because Catherine learns that the important thing about a person is what's on the inside.
I recommend this book to girls ages 9-14 with autistic brothers.