Double Identity
Written by Margaret Peterson Haddix
Reviewed by Mason G. (age 12)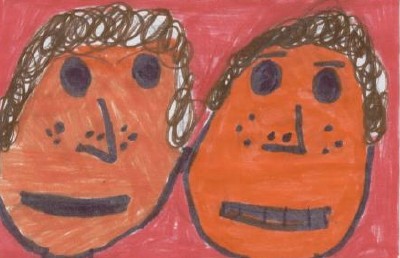 The book Double Identity is a very mysterious book published by Aladdin Paperbacks. Bethany is just a normal teenage girl that goes to a normal school with normal parents until one day something strange happens... When Bethany gets in the car with her parents and doesn't know where they're going, she gets scared. When she ends up at an aunt's house she's never met before, it's scary. When her parents decide to show up at the carnival, the story starts to come together.
The way Margaret Peterson Haddix makes the reader think is nice because she makes you think about what is going to happen next. I did not particularly like this book because it is to much of a mystery, but if you like mysteries this is the book for you. There were many mysterious parts in this book, like when Dalton Van Dyne was looking for the father and found him at the carnival. The way Van Dyne talked is very mysterious. The genre is not what I would pick up because it was hard to keep up with. Parts of the book were confusing.
I would recommend this 209-page book to people who like suspense and who are between the ages of 10-17.