Beast from the East
Written by R. L. Stine
Reviewed by Daniel G. (age 11)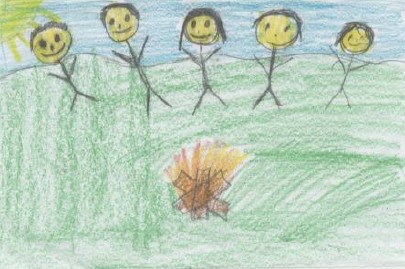 If you like mysteries, this is a book you might like. Ginger and her identical twin brothers Pat and Nat go on a trip with their mom and dad. Ginger, Pat, and Nat go play in the woods and they get lost. When they try to find their way back,they run into something scary. You will have to read the book to find out what they run into.
I love this book very much. Mystery books get you excited and then they leave you hanging. You have to keep reading to figure out what will happen next. I feel all kinds of people should like this book like I do because my siblings and parents like mysteries. Ginger is a nice person and doesn't like to make people mad. That is why she was my favorite character. I would be scared if I was lost in the woods, but Ginger was brave. She kept looking around the scary woods for her parents.
I recommend this book for all ages. There are 120 pages. It might see long but it won't be if you get into the book.