This Old Man
Written by Pam Adams
Reviewed by Briana (age 6)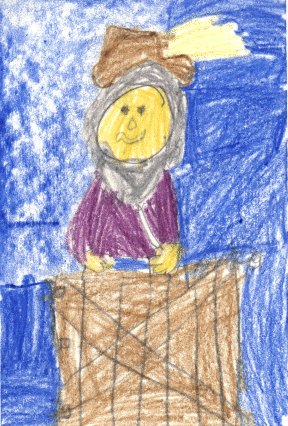 This book is about a man that plays on shoes, doors, bee hives, drums, knees, Heaven, gates, lines, and a hen with drum sticks. This book is also a song.
I think this is a good book because some children like to sing songs. This song is good to play on stage. I like it because I just do. I like how it rhymes too. Ilike the charaters in the book.
I recommend this book because it is very good. It has alot of details.