If You Take a Mouse To School
Written by Laura Numeroff
Illustrated by Felicia Bond
Reviewed by Morgan W. (age 12)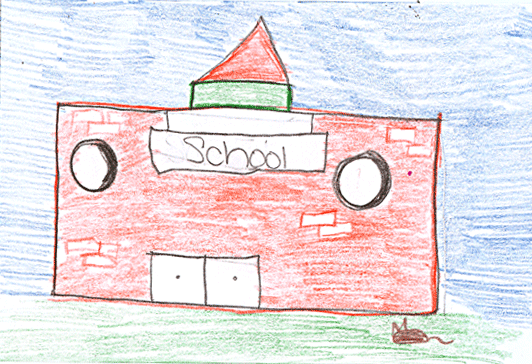 This book is about a mouse that loves to go to school and hang out in a lunch box. The book is telling us what would happen if we brought a mouse to school. He gets to do all kinds of things like play sports with all the big kids and build his own house out of blocks and clay. There is much more but you will have to read it to find out what crazy stuff he gets into.
My opinion of this book is that it's very funny, silly, and creative. My favorite part of the book is when the mouse is in the science lab and gets to play with all the chemicals. The illustrations are very good, nice, and neat. As I read the book, I thought it was funy, silly, and well written. My favorite character is the mouse because he is so creative. It is the funniest book I have ever read. I really like this book.
I would recommend this book to fifth, sixth, and seventh grade students because these are the kinds of kids that like funny books. I also think they would like this book because kids that age like a good book that is easy to read.