Allie's Basketball Dream
Written by Barbara E. Barber
Illustrated by Darryl Ligson
Reviewed by WW (age 8)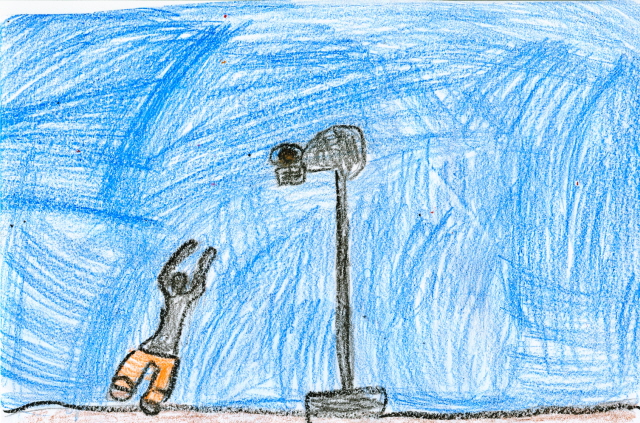 The book, Allie's Basketball Dream, took place in a park close to her home. The main character of the story was Allie. It was about a girl who got a ball for her birthday. Her dad took her to the park. Allie's dream was to be a basketball player. At the beginning of the book, she got a basketball from her dad and he took her to the basketball court. The problem in the book was people said that girls couldn't play basketball. The boys picked on her at the basketball court and made fun of her.
My favorite part of the book was when she got the ball from her dad. This was my favorite part because she got it from her dad, and that showed that she was a good basketball player. I wish my dad would give me a basketball. The book reminded me of playing basketball with my friends. I really like to do that.
I think you will enjoy this book because it has a good ending.