Bedtime Stories
Written by Helena Mayor
Illustrated by no illustrator
Reviewed by Alyssa G. (age 10)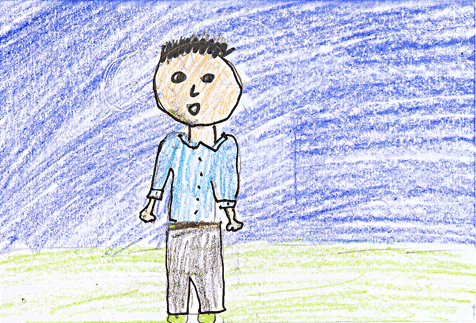 In the book, Bedtime Stories, it starts off with a boy named Skeeter Bronson. His dad owns a hotel called Sunny Vista Motel. After his dad puts him to bed and tells him a betime story, he sneaks out of bed and sees his dad making a contract with a man named Mr. Nottingham. Mr. Nottingham wants to buy the Sunny Vistal Mottel. Then later he works at the motel that is now called Sunny Vista Nottingham.
At his niece Bobbi's birthday, Skeeter's sister, Wendy, tells Skeeter that she is going away on a business trip. She asks him if he can watch the kids for a week. She says he only has to watch them at night, because her friend, Jill, will watch them in the mornings. He says, okay. When Skeeter goes back to work, Mr. Nottingham announces the new manager. Skeeter thinks he is the new manager, but it is another employee named, Kendall Ducan. Skeeter is really mad. He gets a call from Mr. Nottingham that said he had to go to the Presidential Suite to go for the television. Whle he was there, he talks to Mr. Nottingham until Kendall came up. Skeeter then goes to get the kids and tells them a bedtime story. The next day, it comes true. Every time they tell one, it comes true. Later, they go to Mr. Nottingham's birthday and they give him a present.
After they announce the winner, the number is Skeeter's. Finally Wendy comes back and Skeeter and Jill fall in love and they live happily ever after.
If I wrote this story, I would change when Mr. Nottingham announces th manager the first time. I would say Skeeter should be the manager because he has been working at the hotel longer. My favorite part of the stoy is when they tell the stories and then they come true. My favorite story is the one with the raining gumballs. My favorite characer is Skeeter because he is funny and creative. My least favorite character is Kendall because she is rude and mean.
This story relates to my life because we used to own a hotel in Ohio like Skeeter and his dad. I think everyone should read this book because it's a great story and it makes you laugh. I think people would enjoy this book a lot.