The Whipping Boy
Written by Sid Fleischman
Illustrated by Peter Sis
Reviewed by Blaine M. (age 8)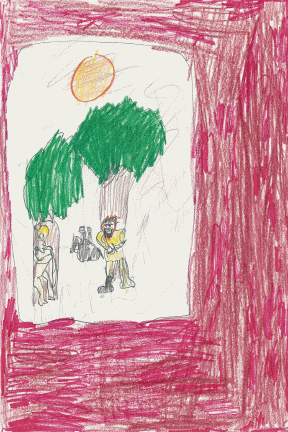 The book The Whipping Boy is about a kid named Jemmy. He was a whipping boy who got whipped if a prince or princess did something bad. Jemmy was a whipping boy for Prince Brat, a naughty little prince. Prince Brat did bad things like he tied the court's powder wigs to the back of their chairs and when they stood up their wigs came off!
The story reminded me of when I was riding a horse like when Jemmy and Prince Brat were running away on horses.
When I read the book I felt weird because you did not know what would happen next.
I thought the book was great! It was interesting and taught a good lesson that if you do something bad you should get the blame for it, not someone else.
I recommend this book to all ages. It is funny, and a little scary for younger kids, but very good for grown-ups.