U. S. Green Berets
Written by Tom Streissguth
Reviewed by Cole M. (age 9)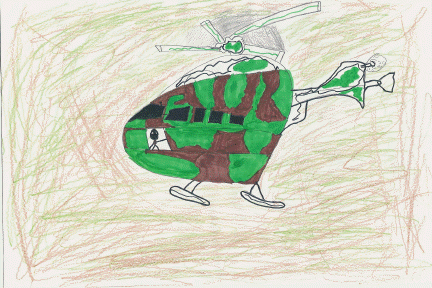 The Green Berets is an Army team. You might think it is easy to get in the Army and The Green Berets, but you are wrong! You have to do a lot of push-ups, sit-ups, pull-ups, running and swimming while your hands are tied! The Green Berets are also known as the Special-Ops, that means special operations. They also use special tools, these "tools" are not for ages under 18.
My favorite part of the book was about training. Training gives people competitions. Half of the people drop out because they have to do a lot of physical tests and it's too hard for them.
The book is like a lot of other books I've read like: U.S. Army Rangers, U.S. Navy Seals, and Air Assault Teams. They are all about people who work hard for our country.
The pictures are good, but more to the point, they are not drawn, they are photographs. They show real Green Berets working. I really liked them, they made me want to be a Green Beret when I grow up.
I think everyone who likes the Army and Army books should read this series. Kids in grades 3 and up might like it.