Allie Finkle's Rules for Girls - Moving Day
Written by Meg Cabot
Reviewed by Kylie B (age 9)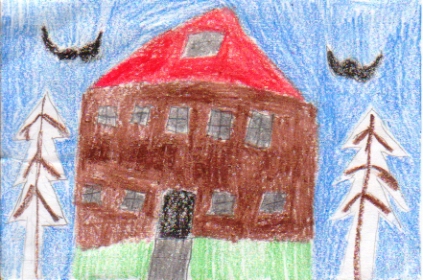 Allie's mom and dad told her that they were moving. They went out for ice cream and went to look at the new house. When they got there, Allie thought that it looked like a haunted house. Everything was dark and dusty with spider webs. She thought the most scary part were the trees in the back yard. They had no leaves. Her mom said to take her brothers outside. She met a girl in her yard. She told Allie that her name was Erica. Erica showed her around her house. A couple days later, they went to see their new school. Allie wanted to be in Mrs. Hunter's class because Erica was in her class. Read the book to figure out if she likes her new school and house.
My favorite part was when Allie started moving. She was not sure at first that she wanted to move. She didn't know if she was going to like moving to a different place. She was worried about leaving her old friends. She wondered about making new friends in a new place.
I think Allie is interesting, because she is always happy and cheerful. She likes rules. She thinks rules make life easier. So she makes rules for everyday living.
It made me feel scared when she thought their new house looked like a haunted house. If I would have to move into a haunted house, I would be very scared of the ghosts that would be there.
Allie reminds me of myself because she didn't want to leave her old house and move to her new haunted house. I would not want to leave my house and move to a different house. She didn't want to leave her school either. I would not like going to a different school and leaving my friends.
I would recommend this book. It would help you understand people who have to move and leave their friends and school. I think 4th graders and up should read this book. They would be able to put themselves in the shoes of the person who has to move.