Five Little Monkeys Wash the Car
Written by Eileen Christelow
Illustrated by Eileen Christelow
Reviewed by Victor N. (age 7)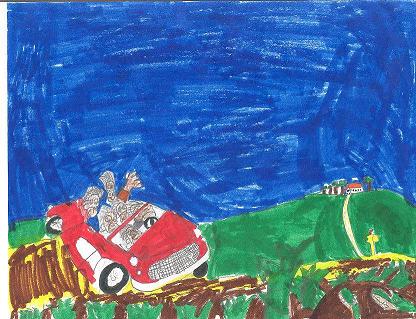 Five little monkeys have a new car. The car was red. They have fun in the car. They like the car because it's so cool. The crocodiles look at the car. Read to find out what happens to the monkeys.
My favorite part is when the five little monkeys have the new car and when the crocodiles saw them having fun. The crocodiles are funny. I like the car in the story because it is red. I like the illustrations because they are good drawings.
I recommend this book to kindergartners who like the five little monkeys.