No Way!
Written by Paul Fehnler
Illustrated by Laura Rader
Reviewed by Christopher O. (age 7) & Michael G.S. (age 8)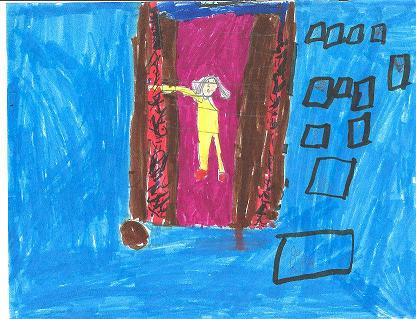 The characters are a boy, a mom, dad, and grandma. The boy wants to sit up front in the car but the mom told him no. The grandma comes and the boy wants to play baseball with his friends but the mom says no. The boy doesn't listen to his mom. The boy went to his grandma's house and wanted cookies and the grandma said "okay" and then his parents said "okay". Please read this book to find what happens next.
Michael's favorite part is when the boy was sleeping and the mom told him to get up for school and the boy said "No way". This part is funny. Chris' favorite part is when the boy didn't go play with his friends because his mom says "No way" to the boy. Our favorite character is the boy because he always says "No way" and doesn't listen to his mom.
We recommend this book to first graders because it is funny and cool. If first graders read the book they might listen to their teacher.