Found: The Missing
Written by Margaret Peterson Haddix
Reviewed by Amanda M. (age 10)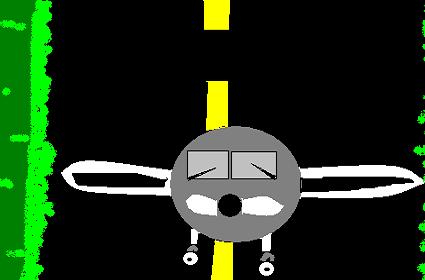 This story is all about a boy named Jonah, a boy that has always known that he was adopted, although he never really even cared about it. Even his parents spent more time thinking about it than he ever did. That all changed when he and his friend that he just met, Chip, who is also adopted, start receiving some strange letters. The first one they get says, "You are one of the missing." And the second letter says, "Beware! They're coming back to get you." Jonah, Chip, and Jonah's annoying sister, Katherine, all learn from Angela DuPrue, an agent from Sky Trails Airline, that thirteen years ago, a mysterious plane appeared out of nowhere. There were thirty-six crying and screaming babies found on that mysterious plane, but there was no pilot, no crew, and even no adult passengers. There was no one driving the plane, just plain, regular, screaming babies. Then, just as suddenly as it appeared in that spot, it disappeared into thin air. Without any choice, Jonah, Chip, and Katherine, are all thrown into a mystery that involves the FBI, that same mysterious airplane that appeared out of thin air — and maybe even ghosts. The kids discover they are caught in a battle between two opposite sides that both want different things for both Jonah and Chip's lives. Will they make it out and settle it once and for all, or will something bad happen? Read Found to find out!
I thought this book was really good because on every page something new and exciting happens. I really, really liked it because it is full of mystery and action. I think I relate to Jonah because he will help a friend even when he doesn't feel like it, and I will help my friends when they need me. My favorite part in the book is when Jonah, Chip, and Katherine all go on a hike at an adoption meet to find the 26 kids who they need to find, but when the hike leads them into a mysterious cave, they all get trapped inside the cave.
I recommend this book to anyone who likes mysteries and action books, probably between the ages of 10 and up because it has a little bit of violence in it and it is a little harder to read for the younger ages. This is a really great book and I hope you get a chance to read it!