The Beast of Noor
Written by Janet Carey
Reviewed by Brendon R. (age 12)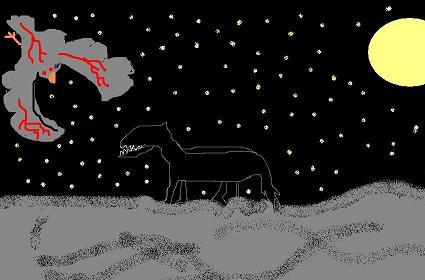 One day a young girl named Polly was eaten by the Beast of Noor (Shriker). Her brother who is being trained by the falconer sets off on a quest to kill the Shriker. On the way the Sylth Queen gives him a power that will help him out majorly. But during the fight with the Shriker, he gets lost and ends up in Uthor, which is the Shriker's homeland. If that is not bad enough the Sylth queen accuses him of eating her pet unicorn and has a reward for whoever brings him to her alive. Can his sister (Hanna) save him?
The lesson of this story is "with great powers come great responsibility". I think that this is the best book I have ever read. My favorite part is when Miles fights the Shriker to save his sister because there is so much anticipation in this part and you never know who will come out alive. My favorite character was the Falconer because he is so mysterious. Polly reminds me of my sister who almost died by running into the street.
One thing I found unique about this book is that I could never pull myself away. There was a problem on each chapter. This is like Harry Potter books because it never seems to end. As I read this book I felt excited. When Miles was lost in Uthor, that reminded me of when I got lost in the woods.