Dragon of the Red Dawn
Written by Mary Pope Osborne
Illustrated by Sal Murdocca
Reviewed by Jared H. (age 9)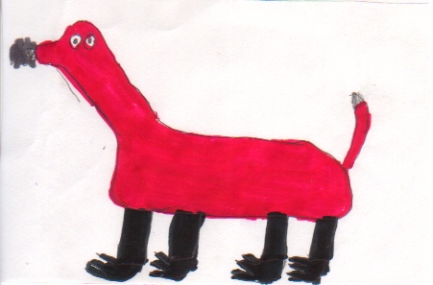 Grizelda's family is breaking apart. Grizelda turns into an evil witch. She casts spells on anyone who gets in her way. She creates an unstoppable dragon that is destroying the forest. Willie, Brian and Elizer go to search for the dragon to try kill him. What they don't know is that they are being spied on by goons who are reporting to Grizelda. Read the book to find out if Willie, Brian and Elizer slay the dragon.
I liked when all three friends came together and fought the dragon. It showed the value of true friendship. I loved the surprise ending for Brian. He must have been really surprised to find out about Grizelda. This is not like any other book I have read because there were knights, kings, dragons and witches. I usually don't really read fantasy.
It must have been fun fighting dragons and goons. It made me wonder about knights, kings and witches and why I haven't read stories about them before. This story teaches a lesson, and that is, when things are hard, I need to keep trying. I would recommend this book. It is the first fantasy book that I have read and I couldn't put it down once I started reading it. Anyone that is interested in reading about witches,goons, and dragons will enjoy this book.