Girl Overboard
Written by Aimee Ferris
Reviewed by Baylee R. (age 11)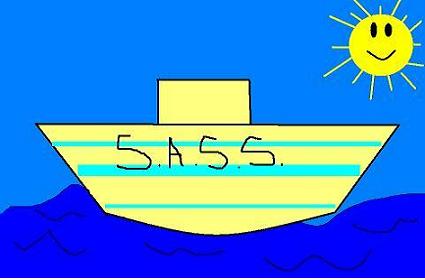 Girl Overboard is about a girl named Marina who goes on a cruise to five amazing places around the world. Marina went on this cruise so she can see if she really wants to be a Marine Biologist. On this cruise she gets to experience all the things a real biologist would do. She has everything she needs except her boyfriend that she had to leave behind. She goes through lots of hard times during her journey. Once Marina jumped in to the ocean to help save the baby dolphin and she ended up almost getting seriously injured. To know the other tough times she went through you'll have to read the book!
I thought Girl Overboard was an awesome book because it was kind of like a roller coaster; it would go from happy to sad to funny! One of the characters is like me because she is very stylish and she is a very good friend just like me! I even learned a little about what it takes to be a Marine Biologist. Did you know that when a dolphin in captivity is first born someone has to watch it for about two days? Which I think would be so cool, don't you?
My favorite part of this book is when Marina and Link watch the new baby dolphin to make sure it wouldn't get hurt. This was an interesting part of the story because Marina and Link showed how they are such good friends.
I think this would be a great book for girls between the ages ten to fourteen years old because this tells about some drama about boys and how you could fix it.