Moby Dick
Written by Herman Melville
Reviewed by Mason H. (age 6)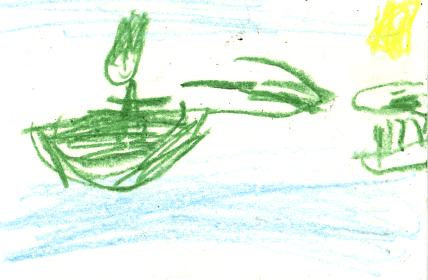 A young teacher named Ishmael got to go on a boat with Captain Ahab. The name of the boat was the Pequod. Moby Dick, the whale, bit off Captain Ahab's leg so Captain Ahab searched for Moby Dick to get revenge. They used harpoons and tried to kill Moby Dick but it did not work. Captain Ahab killed the wrong whale and Moby Dick killed Captain Ahab.
I like the book because it was fun to read.It was exciting and had adventure. I liked the whale.
I recommend it to everybody in the world. Especially people that like whales.