Ramona and Her Mother
Written by Beverly Cleary
Reviewed by Chrysoula V. (age 10)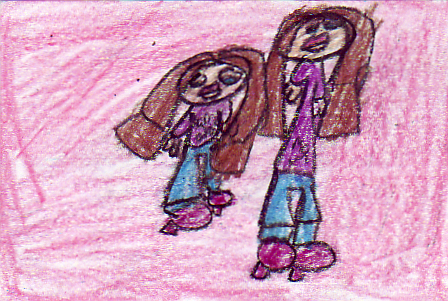 This book is about a 9-year-old girl named Ramona. Ramona wants her mom to spend more time with her. Ramona will do just about anything to be with her mom. Ramona does bad things to get her mother's attention. If you read this book, you will find a surprise ending.
I liked Ramona and Her Mother because it was an awesome book. I liked it because Ramona was trying to get more attention . Ramona gets in trouble with her sister to get more attention from her mom. Ramona took something from her sisters room. This was my favorite part because if I had an older sister I would too do the same thing as Ramona. Ramona reminds me of myself because she bothers her sister like I bother my cousin. I am close with my cousin like Ramona is close with her sister. Also, Ramona's mom changed. In the beginning of the book her mom didnot spending time with her, but at the end her mom started spending more time with Ramona.
I would recommend this book to girls and boys in grades 2,3,and 4. They would understand Ramona's problems more. The problems that Ramona has would probably would be more like the problems we face everyday. I liked this story because the author wants you to understand Ramona's life.