Sea of Trolls
Written by Nancy Farmer
Reviewed by Jordan B. (age 9)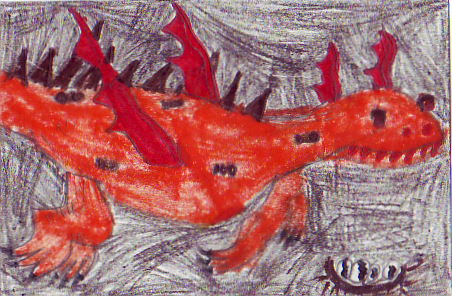 This book is about a boy named Jack and a bard. The bard is teaching Jack how to spell cast and do magic. The magic and spell casting will help Jack save his people and the land. Will Jack complete his mission, or will he fail?
This book was not like any other. It will twist your mind! The book was weird sometimes because a few trolls are shape-shifters. Other times the book is calm, like when the bard and Jack are doing magic and everything is completely silent. I liked the part when the bard was telling Jack about his past, when Beowulf was fighting a troll. I liked the bard because he was sneaky and talented. I could almost never guess what he was going to do next. I felt freaked out when the bard had a nightmare and blasted Jack back and almost died.
I recommend this book to boys in 4 through 6 grade that like action and don't mind some violence. I recommend this book because you will not want to put it down, and you will be able to connect to the characters in this book.