The Basket Counts
Written by Matt Christopher
Reviewed by Danny M. (age 9)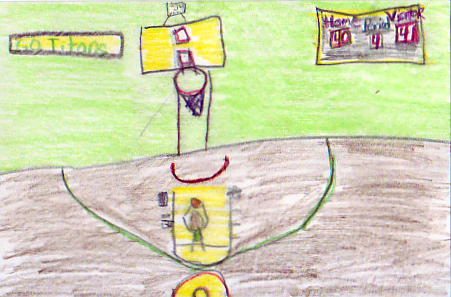 Mel Jensen is the new kid on the block, but that won't stop him from wanting to be an important part of his basketball team. Mel has a problem! Well actually two, and their names are Stoney and Caskie the top two scorers on the Titans. If Mel could just prove his stuff then just maybe Stoney and Caskie could forget he is black. It all comes down to the championship game. Will they work together as a team or not?
I enjoyed this book because basketball is my favorite sport so I could connect to Mel. My favorite part of the book is the championship game when they battle their semi-rivals, the Polaras for a great ending. The weirdest part of the book is Stoney and Caskie become friends with Mel. This story reminded me of the time I went to camp and we were a great team but we still lost a few games.
I recommend this book to kids ages 7 and up. The interesting part of the book is the championship game that makes the ending awesome! This book is so suspenseful you will not put it down, trust me.