Spinach with Chocolate Sauce
Written by Francess Lantz
Reviewed by Anuj S. (age 9)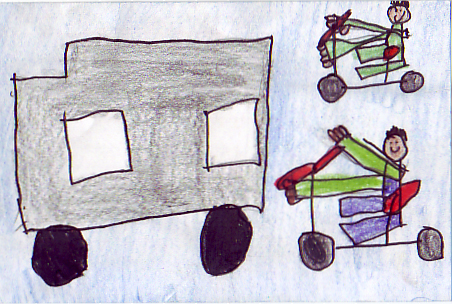 When Puck's mom and dad open, a restaurant called the Baby Bistro, Puck does not want to work there. However, when he heard that he would be paid he decided to work. Suddenly a movie star named Sissy Rae is kidnapped at the restaurant. Will Puck and his friend Jackson be able to save the restaurant and catch the kidnapper before time runs out? If you want to find out read the book!
I liked the book because it was a funny mystery. My favorite part was at the end when there was a big bike chase it was really cool to see the trick that saved them. At the end, I think Puck changed because at the beginning, Puck did not like his sister and at the end he did. I think working at the restaurant with many babies changed his feelings about children. Jackson's mom and dad were cool because they made they made scary movies at home, so they had fake blood and weird costumes in there house. It was so creepy!
I would recommend this book to ages 8 to 14, and to people who like mountain biking. The book is not difficult to read, and it talks a lot about bikes. So once you start reading you will not want to put in down!