Cam Jansen and the Mystery of the Carnival prize
Written by David Adler
Reviewed by Megan E. (age 8)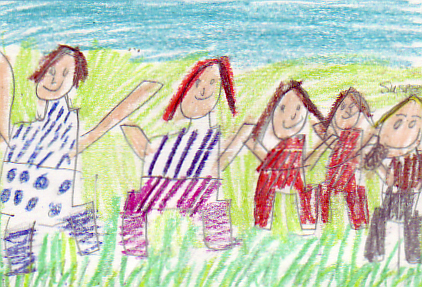 In this book Cam Jansen, a girl detective with a photographic memory, and her friends go to a carnival at their school. Eric, one of Cam's friends, keeps playing and losing at the dime toss game even though he is aiming his dime right at the center of the circle. Something is wrong, the people who do win the game seem mysterious. Cam tries to find out what's going on at the fifth grade carnival.
I think this book is good because I love mysteries and it was just right for me. My favorite part was when Cam and her friends were walking into the carnival and a boy was walking out holding a role of scotch tape. He had a smile on his face that looked suspicious to me. This book reminds me of another Cam Jansen book The Case of the Stolen Diamonds. It seems like the same suspects are guilty in that book, too.
I would recommend this book to seven, eight and nine year old children because I am eight years old and I understood it well. I read Cam Jansen last year, too. You get to know the characters better with every book. Read this book and you will be surprised by the ending!