Abner & Me
Written by Dan Gutman
Reviewed by Noah G. (age 10)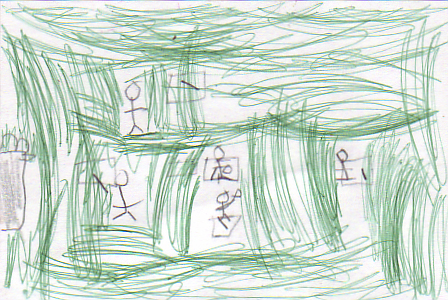 Abner&Me is about a kid named Joe Stoshstack who can travel though time with baseball card or picture. Like a time machine, he and his mom go back to the year 1863 to see if Abner Doubleday invented baseball. He lands up in the civil war. Join Joe and his Mom in battle and adventure in Abner&Me!
I like this book because it has facts and fiction about the civil war. My favorite charter is Joe because he was brave. He saw dead people and he sucked it up. I would have fainted. Also this book is in my favorite series and my favorite book ever. It reminds me of my life kind of, because I always wondered who invented baseball. My favorite part was when Joe was in battle with the Union.
I recommend this book to boys 8-13 who like excitement, adventure and war and baseball. You will love this book so much, you will not be able to put it book down!