Fantastic Four The World's Greatest Superteam
Written by Neil Kelly
Reviewed by Robert M. (age 8) & AlDijon W. (age 7)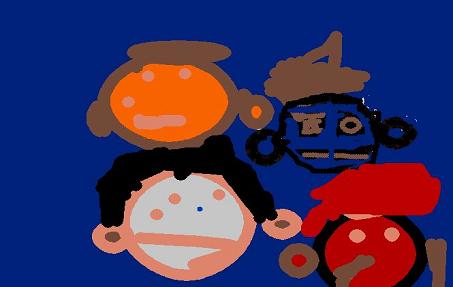 Out in outer space, the rays broke through the ship's shields and changed their bodies forever. This is how Reed, Susan, Ben, and Johnny became the Fantastic Four otherwise known as Mr. Fantastic, The Invisible Girl, the Thing (who looks like a large rock), and the Torch work together like a team. The Fantastic Four combined their powers and fought a big monster.
I think reading this book is fun. I like reading about super heroes. This book reminds me of a book about the X-Men. The X-Men book has super heroes with super powers too. Mr. Fantastic is my favorite character because he stretched his arms and saved people.
I recommend this book because the Fantastic Four worked together as a team. I think boys my age would enjoy reading this book too. The most interesting part is the story because it is not real, but like a fantasy.