Are you there God? It's Me, Margaret
Written by Judy Blume
Reviewed by Nicole K. (age 9)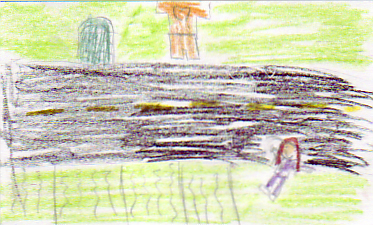 Are You There God? It's me, Margaret by Judy Blume is a terrific book. Every page is filled with a new adventure and juicy words that let your mind wonder throughout this entertaining yet realistic journey that every girl can relate too.
Margaret Simon is an average girl who just moved to New Jersey and she does not like it that much. Her next-door neighbor Nancy is friendly right away, but is Nancy really her friend? Margaret has a secret weapon to handle all her problems. Since Margaret's parents are different religions, she does not have one. Instead, she can talk to God privately. So if she has a problem she talks to him. Will Margaret fit in or stand out when everyone knows what to do but she does not. Read this book to find out!
When I read, Are you there God? It's me, Margaret I had one special part that really stood out. It was when Margaret met Moose. I felt happy and scared for Margaret. I felt happy for her because she meets a good friend that she thinks will be good to her. I felt scared because if Margaret told Nancy, Nancy would get mad because she hates Moose. Margaret reminds me of my friend Brooke. She just moved here and is trying to make new friends. Just like Margaret. What is special about this book is that Judy Blume did not just make the story up. She went though the same problems as Margaret is going through during her childhood. One character I found interesting was Nancy. She likes to lie about many things like meeting new boys, but since Nancy was Margaret's first friend she kept her feelings to her self.
Are you there God? It's me, Margaret is a great book for 10-14 year olds because Margaret goes through problems that older girls will understand. This book is also for reader's who enjoy reading realistic fiction because Judy Blume got many of the ideas for her story from her childhood. Many girls Margaret's age could go through the same problems as she did. For example, being forced to move and the difficulty of trying to fit in and make new friends.