Francine, Believe It Or Not
Written by Marc Brown
Reviewed by Carlos K. (age 8)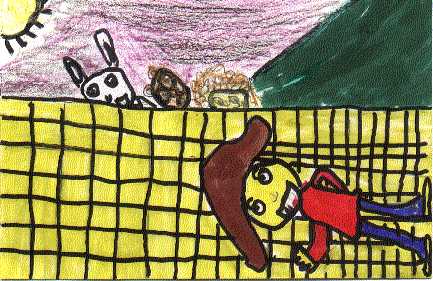 Francine, Believe It Or Not was a great book! It has big ideas and funny parts. Muffy bet Francine that she can?t be nice for a whole week. Sooner or later the whole class starts to notice and they begin to worry about Francine. When the Brain takes his soda bottle theory to the top, everything goes wild!
I liked the book because although it?s a third grade book it was interesting. My favorite part of the book was when Binky fell on Francine?s porch. I would recommend the book to my family because they like things that are interesting.
My favorite character in the book was Francine. She is a tough and serious person. I would like her as my sister!