Among the Hidden
Written by Margaret Haddix
Illustrated by Cliff Nielsen
Reviewed by Zaineb H. (age 11)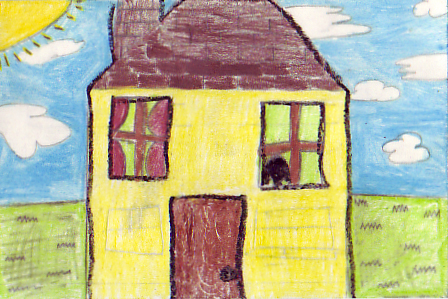 Luke comes from a loving family, but where they lived there was a law. Luke, a third child from the Garner household was different from the rest of his family. That's because in Luke's city, people may only have two children. Luke must hide away from the population police or there will be trouble. So, Luke spends all of his time hidden in the attic looking outside of a little vent, wishing he could be like the other children. One day, Luke took a peek outside the vent and saw a shadow of a girl's face in the neighbor's window. He knew that two other children lived there but the girl wasn't one of them. Luke sneaks out of hiding and soon discovers Jen. Jen is the opposite of Luke in every way, yet is just like Luke, a third child. Jen wants to free all third children by standing up to the population police. Jen's challenge to Luke is to help her. Will Luke accept Jen's challenge? Will Jen be successful? Well, you'll just have to read this book to find out!
This book is unique in many ways. I enjoyed this book because of its suspense. The author hooks you into the book with suspense. For example, when Luke snuck out of his house and saw Jen for the first time, I was on the edge of my seat. I thought he would get caught by the population police. Margaret Peterson Haddix makes sure that you're on the edge of your chair in every chapter. This book is the first of the series called shadow children. This series continues with Luke and his adventures. It tells both the negatives and the positives of being a third child. This series is interesting and creative. I felt bad for Luke, the main character, when I realized that he was so lonely. He couldn't be like other children. I would not like to be in Luke's shoes. He is isolated and has barely any life. A lesson I learned from this book is you should always stand up for yourself. Jen stood up for herself and she gave all the other shadow children the courage to fight for their freedom.
I would recommend this book to ages 10 and up because the book does have some frightening moments. If you sometimes feel lonely, this book is right for you. Luke is always alone, so you can get a good connection to the character. If you are interested in the book, you can get a copy of it at the library. I know you will like it!