Among the Impostors
Written by Margaret Peterson Haddix
Reviewed by Gaetano C. (age 11)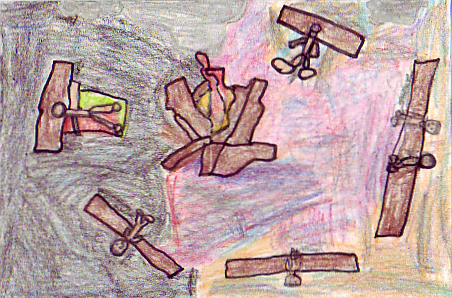 Luke used to hide and never go out in public, but in the second book in the shadow children series Among the Imposters by Margaret Peterson Haddix that all changes. Mr. Talbot, the father of another third child gets Luke a fake I.D. Luke and his fake I.D. head off to boarding school, pretending to be Lee Grant a smart, stubborn rich, adventurous kid who is actually dead. Jason the popular kid at school becomes friends with Luke. At first they are best friends running in the woods and joking about the teachers. Then things change. What will Jason do to ruin this friendship and maybe even Luke's future? Will Luke start to be left out of things? Will Luke's real identity be exposed? Read this book to find out if he survives his new life at boarding school.
I think that Jason was a cruel person because he tricked everyone except Lee into thinking he was a third child. He always had a plan in his mind to trick the people around him. Nina, a third child, loved Jason. Jason's plan was that he was going to turn Nina in for a reward and to get a higher rank in the population police. Would this give Jason the power he wants? I think knowing Jason was tricking everyone made Nina figure out more about Jason.
I would like Luke to be my friend. Luke (known as Lee) has been hiding all his life and has known only four people. Now Luke has to come out of hiding and goes to school with hundreds of boys. Luke is a friendly, adventurous, risk-taker and smart at the same time. He would make life more fun and exciting. I like this book because there is a lot of mystery and suspense and a whole lot of action. Luke always has to worry about being caught and is always making sure he is in someone else's shadow. Margaret Peterson Haddix is a great author and makes characters that children can connect to. They behave like normal people in real life. I think the lesson is never trust strangers because Luke did and found himself in jail. What will Luke do to destroy Jason's plans? Read the book to find out.
I would recommend this book to kids who like suspense and adventure. I would also recommend this to kids who are 10-14. The suspense is in wondering what Jason will do and whether or not Luke will lose his real identity. Children under 10 would not understand all the events. The book also sometimes jumps around in its settings. That would make it hard for younger readers to keep up with what is happening. This is the second book in the shadow children series. I would recommend this book. I really liked it!