The Best Seat in Second Grade
Written by Katharine Kanah
Illustrated by Abby Carter
Reviewed by Nicole F. (age 10)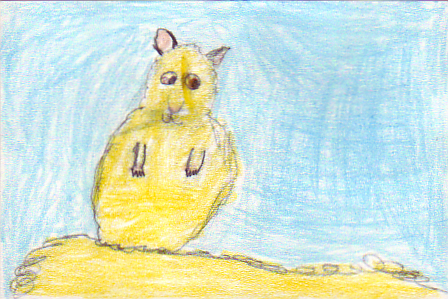 Sam is a boy in second grade. Sam loved George Washington, the class pet hamster more than anything else about school. Sam decided to secretly bring the hamster along on the field trip to a museum. He puts George Washington in his pocket. The hamster jumps into a display of hamsters in the hamster habitat. How will the class find their hamster?
I like this book because it teaches you responsibility. If you lost a hamster, you have to find it. This teaches you responsibility. This story reminds me of Annie, my cat who ran away. We never found Annie. When I read this book, I felt sad for Sam because if he did not find the hamster, he would get in a lot of trouble. The teacher would get mad and the kids would be sad. My favorite part was when Sam found the hamster in the cage in the museum. Sam was excited to find George Washington.
I would recommend this book to kids that like animals. I also think kids who like realistic fiction would like this book. I think this book would be good for girls or boys in grades 2 – 4.